The Federal Housing Administration (FHA) insures  loans so that lenders can offer Kentucky first-time homebuyers better deals. The FHA allows a down payment of 3.5 percent points out that the FHA is also much more flexible when it comes to to credit score requirements. You can get an FHA loan with a credit score as low as 500, but you'll be required to make a downpayment of at least 10 percent or 3.5% down payment with a 580 credit score or higher.
Another popular allure is that the FHA allows for the down payment funds to come from gifts from family members, grants, or assistance programs like Kentucky Housing Down Payment Assistance, Covington Home Buyer Assistance program, welcome home funds, and your kentucky home program offered by KACO.
The agency is also lenient when it comes to your debt-to-income ratio. Borrowers can sometimes get approved up to a higher debt to income ratio when compared to conventional loans or USDA loans. 
FHA requires two types of mortgage insurance premiums—one that's paid upfront, and another that's paid on a monthly basis—and your home has to meet certain standards.  

Typically for lower credit scores and higher risk files, FHA will keep your max house payment to be no more than 31% of your gross monthly income. For example, if you make $3000 gross a month, then your max house payment would be $1000 to included your pi, taxes, home insurance and mip. 
So on a $120,000 sales price with the minimum down payment of 3.5%, your payment would be as follows:
| | |
| --- | --- |
| Monthly Principal & Interest | $604.07 |
| Monthly Extra Payment | $0.00 |
| Property Taxes | $100.00 |
| Homeowner's Insurance | $83.33 |
| Mortgage insurance to FHA HUD | $82.03 |
| HOA Fees | $0.00 |
| Total Monthly Payment | $869.43 |
Down Payment 

 of 3.5%

$4,200.00

Principal

$115,800.00
 upfront FHA Mortgage Insurance Upfront mortgage insurance premium is collected at the time you close or rolled into your loan amount. The upfront premium is 1.75 basis points (1.75&) of the loan amount and is rolled into your loan. If you refinance your FHA mortgage within the three years of closing, you will receive a refund for the unused upfront MIP. Annual FHA Mortgage Insurance The annual premium is divided into 12 monthly payments and is included into your mortgage payment. MIP is required for all FHA loans. Effective in 2015 you can no longer cancel the MIP after the LTV reaches 78% or less. You must carry MIP for the life of the loan. You will pay an annual mortgage insurance premium between .80 and .85 basis points depending on loan-to-value ratio of your loan. This is actually a great deal, the FHA mortgage insurance premium used to be over 1%. However, it was recently lowered per Mortgagee Letter 2015-01.
Fannie Mae Home Ready

 for Kentucky Homebuyers
The Home Ready loan program isn't limited to Kentucky first-time homebuyers, but it is an attractive option because it allows for down payments of as little as 3 percent. Home Ready doesn't have the upfront mortgage insurance premium that FHA requires, so the initial cost is a little bit less as well.
Kentucky home buyers must have a 620 middle credit score. The mortgage insurance is cheaper on higher credit scores when compared to FHA loans, but you will need a 680 or higher credit score to see any real benefit using the Home Ready program over FHA loans in Kentucky. The Fannie Mae Home Ready program has a sliding scale on mortgage insurance premiums, where as FHA it does not matter your credit score, everyone pays the same premiums.
 For example, if you have a 620 credit score and you put down the minimum of 3% your mortgage insurance monthly would be close to 2% monthly premium or on an $120,000 loan amount that would equate to $198 a month.  Conversely, If you had a higher credit score, say 680, the monthly mortgage insurance premium would be close to 1% or $120 a month. 
As you can see, if you have a lower credit score, it will make sense to do a FHA loan because of the lower monthly mi premiums. 
I know people will say FHA mortgage insurance has an upfront funding fee and monthly mi each month for life of loan, but nobody has a mortgage loan for 30 days, plus on lower scores, FHA will get you approved where Fannie Mae will not. 

Kentucky 

Veteran loan (VA)
If you are a veteran or currently serving in the military, and you are a first-time homebuyer, it's possible that you qualify for a VA loan through the Department of Veteran Affairs. The great thing about VA loans is that they require zero money down, no monthly private mortgage insurance (PMI).
The Kentucky VA Mortgage Qualifying Guidelines for 2019 for veterans, service members, and their spouses. For veterans, it's generally required that you served at least 181 days straight, while active members need to have served 90 days total.
$10,000 Down payment Assistance Grant for Kentucky First Time Home buyers 2019 – Louisville Kentucky Mortgage Loans
If you meet income eligibility requirements and are looking to settle in a rural area, you might qualify for the KY USDA Rural Housing program. The program guarantees qualifying loans, reducing lenders' risk and encouraging them to offer buyers 100% loans. That means Kentucky home buyers don't have to put any money down, and even the "upfront fee" (a closing cost for this type of loan) can be rolled into the financing.
Fico scores usually wanted for this program center around 620 range, with most lenders wanting a 640 score so they can obtain an automated approval through GUS. GUS stands for the Guaranteed Underwriting system, and it will dictate your max loan pre-approval based on your income, credit scores, debt to income ratio and assets.
They also allow for a manual underwrite, which states that the max house payment ratios are set at 29% and 41% respectively of your income.
They loan requires no down payment, and the current mortgage insurance is 1% upfront, called a funding fee, and .35% annually for the monthly mi payment. Since they recently reduced their mi requirements, USDA is one of the best options out there for home buyers looking to buy in an rural area.
A rural area typically will be any area outside the major cities of Louisville, Lexington, Paducah, Bowling Green, Richmond, Frankfort, and parts of Northern  Kentucky .
There is a map link below to see the qualifying areas.
Kentucky USDA Rural Housing Eligibility Map for 2019
 • Income. Applicants must not have annual adjusted income greater than 115% of the median household income for the area. Check your county's USDA income limit. This called compliance income. Most Kentucky Counties that are eligible for the rural housing loan is $82,700 for a family of four and up to $109k for a family of five or more.
Northern Kentucky Counties
Boone, Kenton, Campbell, Bracken and Pendleton, Gallatin

 ***

Cincinnati (OH, KY, IN FMR)

Household income of 4 or less:

***

$90,050

Household income of 5 or more:

**

*$118,850

Shelby

$86,450

$114,100

All Other Areas

$82,700

$109,150
• Credit. Applicants must have a minimum credit score of 581 to qualify for USDA's guaranteed underwriting credit requirements. However, most lenders will want a 620 or preferably to get an Automated Approval 640 is the magic number in most cases. With regards to bankruptcy, 3 years is usually the date needed to lapse since your discharge.
• Employment. Applicants must have proof of two years of stable income and employment.
:  Income: They will take your gross monthly income and develop two ratios for you: The front end ratio, which is called your housing ratio, and then the back-end ratio or total debt ratio is the house payment plus the total monthly payments listed on the credit report. If you pay child support, this is included in the qualifying ratios but utility bills, car insurance, cell phone bills, water bills etc, is not included. Typically 28% is used for the housing ratio, and
Student Loans:  They are pretty tough on student loans and qualifying with your current student loan debts. They will make us use 1% of your outstanding balance on student loans, so sometimes this will cause the loan to get denied because your debt to income ratio is too high. If they are in an Income-Based repayment plan they will still make us use the 1% balance so keep this in mind. For example, let's say you owe $35k in outstanding student loans, and your IBR plan calls for a $50 monthly payment. RHS will make us use $350, not the $50 IBR payment so you can see where this will cause issue on higher debt to income ratios on some loans.
• Property location. Homes must be located within a rural area, as defined by USDA. Rural areas are any that have a population less than 35,000 depending on the area's designation. Use this tool from USDA to determine if a specific address is eligible.
• Physical property. Homes must be the borrower's primary residence, have direct access to a street, and have adequate utilities and water and wastewater disposal, among other things No working fams allowed or properties that income producing livestock or crops.
For those with lower incomes, a USDA direct loan provides greater opportunities for lending, as its credit and income requirements are more lax than the guaranteed loan option.
There is also a max household income limits with most cutoff starting at $82,000 for a family of four, and up to $109,000 for a family of five or more in most Kentucky Counties. 
USDA requires 3 years removed from bankruptcy and foreclosure.
There is no max USDA loan limit.

This type of loan is administered  by KHC in the state of Kentucky. They typically have $4500 to $6000 down payment assistance year around, that is in the form of a second mortgage that you pay back over 10 years.
Sometimes they will come to market with other down payment assistance and lower market rates to benefit lower income households with not a lot of money for down payment.
KHC offers FHA, VA, USDA, and Conventional loans with their minimum credit scores being set at 620 for all programs. The conventional loan requirements at KHC requires 660 credit score.
Kentucky Home Buyers
 Effective with new reservations as of Monday, January , 2019, properties located in one of the counties considered Middle Appalachia or Lower Mississippi Delta will have access to a $1,500 closing cost grant. Borrowers must be under the specific income limits per the Duty to Serve (DTS) program.
KHC recognizes that down payments, closing costs, and prepaids are stumbling blocks for many potential home buyers. Here are several loan programs to help. Your KHC-approved lender can help you apply for the program that meets your need.
Hardest Hit Fund (HHF) DAP For Kentucky 2019
Available to Christian County only 11/15/2018
Zero percent interest rate for first-time home buyers.

A non-repayalbe second mortgage for $10,000.

Forgiven after five years.

Home purchase must be located in Christian county.

No other counties will be eligible.

New construction properties are not allowed.

Property has to have been previously occupied.

Applicants must meet Secondary Market Income and Purchase Price Limit.
Regular DAP for Kentucky Home Buyers in 2019
Purchase price up to $301,294 with Secondary Market.

Assistance in the form of a loan up to $6,000 in $100 increments.

Repayable over a ten-year term at 5.50 percent.

Available to all KHC first-mortgage loan recipients.
Affordable DAP for Kentucky Home Buyers in 2019
Purchase price up to $301,294 with Secondary Market.

Assistance up to $6,000.

Repayable over a ten-year term at 1.00 percent.

Borrowers must meet Affordable DAP income limits.
MORE ABOUT DOWN PAYMENT AND CLOSING COSTS
This type of loan is administered  by KHC in the state of Kentucky. They typically have $4500 to $6000 down payment assistance year around, that is in the form of a second mortgage that you pay back over 10 years.
Sometimes they will come to market with other down payment assistance and lower market rates to benefit lower income households with not a lot of money for down payment.
KHC offers FHA, VA, USDA, and Conventional loans with their minimum credit scores being set at 620 for all programs. The conventional loan requirements at KHC requires 660 credit score.
The max debt to income ratios are set at 40% an 50% respectively.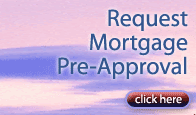 Customer Testimonials
We just moved here the first of January in 2017 from Ohio to the Louisville, KY area and we found Joel's website online. He was quick to respond to us and got back the same day on our loan approval. He was very knowledgeable about the local market and kept us up-to date throughout the loan process and was a pleasure to meet at closing. Would recommend his services.
Angela Forsythe
"We were searching online for mortgage companies in Louisville, Ky locally to deal with and found Joel's website, and it was a godsend. He was great to work with, and delivered on everything he said he would do. I ended up referring my co-worker at UPS, and she was very pleased with his service and rates too. Would definitely vouch for him." September 2016
Monica Leinhardt
"We contacted Joel back in July 2011 to refinance our Mortgage and he was great to work with. We contacted several lenders locally and online, and most where taking almost 60 days to close a refinance, Joel got it done in 23 days start to finish,I would definitely recommend him. He got us 3.75% with just $900 in closing costs on our FHA Streamline loan.
Kayle Griffin

"Joel is one of the best Mortgage Brokers I have ever worked with in my sixteen years in the real estate and mortgage business." May 25, 2010
Tim Beck
"Joel has always worked very hard to keep his word and to work out seasonable solutions to difficult problems. He is truly an expert in FHA and other type loans." September 1, 2010
Nancy Nalley

"I have worked with Joel since 1998. He is a great loan professional." I refer most of my Louisville, Kentucky area home buyers to him and he always take special care of them. August 23, 2012
Jon ClarK
"Joel Lobb is a real professional in the lending industry, with many years of experience, he is the one to go to for any mortgage lending needs." August 22, 2011
RICHARD VOLZ , Residential Sales , Remax Foursquare Realty

"When looking to purchase our new home in 2006, I had the pleasure of meeting Joel Lobb. Not only was he personable and easy to reach, he was extremely knowledgable in his field and made sure to find us the best rate and a top notch mortgage company. We were able to complete the process in less than 3 weeks with his expertise. I find Joel to have the utmost high integrity and I recommend him to anyone who say's they are need of mortgage assistance. He is also fantastic and keeping everyone up to date on the latest in the housing industry through his twitter posts. He provided great results for our family and we still communicate to this day!" August 21, 2010
Stacie Drake
"We first use Joel on our new home purchase in 2007 in St Matthews, Kentucky area and he was great to work with. We have since refinanced our home with him in 2010 when rates got really low and he has always delivered on what he says. I could not imagine using anyone else."
Melody Glasscock March 2014
Absolutely Amazing!! I emailed Joel after I had just got a denial from a bank and just thought i would try to get some advice on what my next steps would be to get a house. I honestly didn't expect to even get a reply because my credit is not great. That was about a week and a half ago. I just signed a contract on a house last night. ONLY because of Joel Lobb. He even worked with us throughout the weekend, which shocked me. Best decision I have ever made. THANK YOU SO MUCH FOR WORKING WITH US THROUGHOUT THE ENTIRE PROCESS.
Cee Bellisle August 2017
Contacted him about buying a home and he was great to work with. I was moving to Louisville Ky to take a new job and he walked me through the entire process. He explained to me all the different options for FHA, VA, USDA mortgage loans and credit score requirements versus Fannie Mae. Since I was a first time home buyer I needed alot of help and guidance. I would definitely recommend him. Fast to respond and available to answer questions that I or my realtor had after hours.
Anderson Johnson June 2018
We moved from Michigan to Northern Kentucky area and we were really impressed. We got a USDA loan no money down and closed in less than 3.5 weeks. We shopped around online with other lenders but Joel was always first to respond and his rates were just a little better than other lenders. He kept us informed through the process along with our realtor and there was absolutely no surprises like we heard from other co-workers and friends that they experienced in their loan process. We have already referred another co-worker to Joel . He's AWESOME!
American Mortgage Solutions, Inc.
10602 Timberwood Circle Suite 3
Disclaimer: No statement on this site is a commitment to make a loan. Loans are subject to borrower qualifications, including income, property evaluation, sufficient equity in the home to meet Loan-to-Value requirements, and final credit approval. Approvals are subject to underwriting guidelines, interest rates, and program guidelines and are subject to change without notice based on applicant's eligibility and market conditions. Refinancing an existing loan may result in total finance charges being higher over the life of a loan. Reduction in payments may reflect a longer loan term. Terms of any loan may be subject to payment of points and fees by the applicant  Equal Opportunity Lender. NMLS#57916http://www.nmlsconsumeraccess.org/
— Some products and services may not be available in all states. Credit and collateral are subject to approval. Terms and conditions apply. This is not a commitment to lend. Programs, rates, terms and conditions are subject to change without notice. The content in this marketing advertisement has not been approved, reviewed, sponsored or endorsed by any department or government agency. Rates are subject to change and are subject to borrower(s) qualification.